---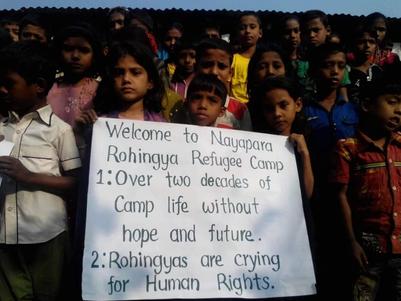 We need your help. Since the military coup d'etat on February 1, 2021, we have been working to get the United States to do more to help the people of Myanmar. To continue this advocacy, we need your support. Will you help?

Our Mission
Our mission is to advocate and amplify the voice of the Rohingya people with international organizations, governments, corporations, and civil society.
In Solidarity
Join us to help the Rohingya people and their friends to establish peace, security, and respect for the rights of the Rohingya people wherever they reside.
Join us in the fight
Learn more about what you can do to help the Rohingya and all others in Myanmar.